Written by Patti Pauley
What better way to start off this Mondiest of Mondays' with a Conjuring 3 update from the modern master of frights, James Wan himself?!
The Conjuring-verse has become a respectful and well-executed modern franchise phenomenon for horror fans and in a world full of endless Sharknado films that we can't seem to look away from, we need this beautiful thing that James Wan has created for us.
Beginning in 2013 with our first movie in the world of Ed and Lorraine Warren, The Conjuring and the introduction of the world's creepiest piece of porcelain, Wan and New LIne Cinema started something that has taken on a life of its own and we just can't seem to get enough of these horrifying side characters that have spawned their own line of movies ever since. With a second film about the doll from hell Annabelle: Creation due out this Friday, Corin Hardy's The Nun in post-production, and developments of a Crooked Man spin-off coming to fruition, the question stands about the third installment of the core of this horror infused universe: What about The Conjuring 3?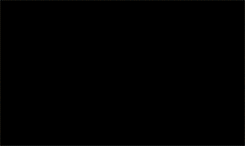 As reported in Entertainment Weekly, James Wan says developments on The Conjuring 3 are on track and not being looked over, considering his heavy involvement with the Aquaman movie at the present time.
"We've been working hard on Conjuring 3. ," says Wan. "Of course, that is something that I am not neglecting. The Conjuring films are still the mothership and the mothership needs to be strong. The mothership needs to be strong for all these other jet fighters to shoot out of. So, we're in the midst of working on the script, and still hashing [it] out. We want to make sure that the script is in a really good place. With how much people have loved the first two Conjuring, I don't want to rush into the third one if possible."
Wan also added per the EW interview that it would be highly unlikely he would direct the third installment given his already booked schedule and that the director would consider bringing the Conjuring creations together into an Avengers style film.
"I just don't think it's realistic with my schedule. I'm going to be on Aquaman for a year-and-a-half. I just don't see that as a reality."

"If I could pull off an Avengers of the Conjuring universe, I would love for that to happen," he laughs. "We'll see. It could be fun."
So as it's looking, The Conjuring 3 is definitely on the horizon, however, it may just take a little more time to get here.