The Lighthouse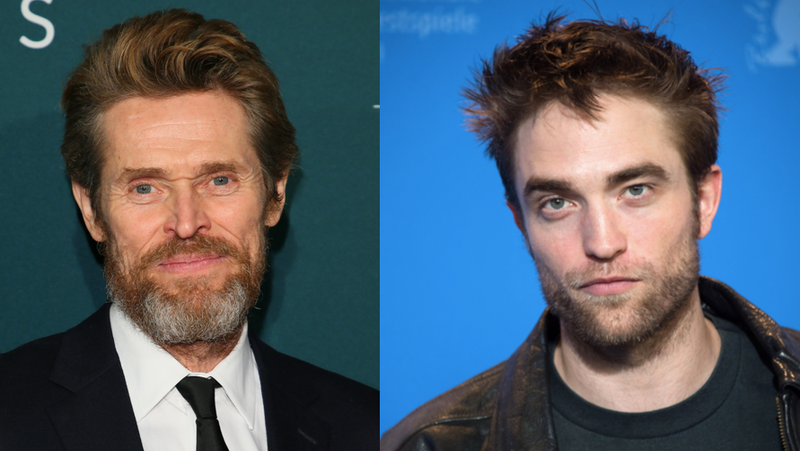 Director: Robert Eggers Writer: Max Eggers, Robert Eggers
Starring: Robert Pattinson, Willem Dafoe
The Buzz: Shot on 35mm black-and-white film stock, set in 1890, and telling the story of an aging lighthouse keeper, Robert Eggers' follow-up to The Witch sounds just as moody and haunting as its predecessor. Stars Robert Pattinson and Willem Dafoe have both shared tales of how physically demanding and torturous the experience was, with Pattinson admitting that the intense shoot was "the closest I've come to punching a director".
Release Date: 2019
3 From Hell
Director/Writer: Rob Zombie
Starring: Clint Howard, Danny Trejo, Dee Wallace, Sheri Moon Zombie
The Buzz: Rob Zombie's newest film picks back up with the murderous Firefly clan. No one knows anything about this movie – slated as a sequel to The Devil's Rejects – but people are excited.
Release Date: 2019
In the Tall Grass
Director/Writer: Vincenzo Natali (novel by Joe Hill and Stephen King)
Starring: Patrick Wilson, Rachel Wilson, Harrison Gilbertson, Laysla De Oliveira
The Buzz: Based on the horror novella "In The Tall Grass" by Stephen King and Joe Hill, this "Netflix Original" adaptation follows a brother and sister driving through Kansas who stop to investigate when they hear calls for help.
Release Date: 2019
Crawl
Director: Alexandre Aja Writer: Alexandre Aja, Michael Rasmussen, Shawn Rasmussen
Starring: Kaya Scodelario, Barry Pepper, Ross Anderson, Anson Boon
The Buzz: Crawl follows a young woman trapped in a flooding house during a category 5 hurricane as she finds herself in a fight for her life against alligators. Produced by Sam Raimi and helmed by New French Extremity director Alexandre Aja (High Tension, The Hills Have Eyes, Piranha 3D), this film has the potential to be pretty gnarly.
Release Date: 2019
Jacob's Ladder
Director: David M. Rosenthal Writer: Jeff Buhler, Sarah Thorpe
Starring: Jesse Williams, Guy Burnet, Karla Souza, Joseph Sikora
The Buzz: This adapation will revive the iconic 1990 cult classic mind-bender, Jacob's Ladder. We don't know a specific release date, but it's expected to land in theatres some time in 2019.
Release Date: 2019 UPDATE: Maybe not.
Spawn
Director/Writer: Todd McFarlane
Starring: Jeremy Renner, Jamie Foxx
The Buzz: Todd McFarlane's R-rated adaptation of his legendary comic character is scheduled for a 2019 release. Though the film is still in pre-production, we remain optimistic that it Spawn could smash into screens in 2019.
Release Date: 2019
Eli
Director: Ciarán Foy Writer: David Chirchirillo, Ian Goldberg, Richard Naing
Starring: Kelly Reilly, Lili Taylor, Max Martini, Sadie Sink
The Buzz: Eli follows a boy receiving treatment for his auto-immune disorder who discovers that the house he's living in isn't as safe as he thought. The script was voted as one of the best unproduced screenplays on The Blacklist back in 2015. You'll be able to watch for this one on Netflix (they purchased the rights from Paramount in 2018).
Release Date: 2019
Little Monsters
Director/Writer: Abe Forsythe
Starring: Lupita Nyong'o, Josh Gad, Stephen Peacocke, Jason Chong
The Buzz: A horror-comedy about a washed-up musician who teams up with a teacher and a kids TV personality to protect young children from a sudden outbreak of zombies.
Release Date: 2019
The Silence
Director: John R. Leonetti Writer: Carey Van Dyke, Shane Van Dyke
Starring: Kiernan Shipka, Miranda Otto, Stanley Tucci, John Corbett
The Buzz: Based on the novel by Tim Lebbon, The Silence follows a family struggling to survive in a world terrorized by a deadly, primeval species who have bred for decades in the pitch darkness of a vast underground cave system, hunting only with their acute hearing. That cast is certainly intriguing.
Release Date: 2019
Polaroid
Director: Lars Klevberg Writer: Blair Butler
Starring: Kathryn Prescott, Tyler Young, Samantha Logan, Keenan Tracey
The Buzz: Polaroid follows a high school loner who stumbles upon a vintage Polaroid camera, only to discover that those who have had their picture taken meet a tragic end. The film has faced a series of delays, so there's not even a tentative date attached at this point. Nonetheless, it's scheduled for an extremely vague 2019 release – possibly on Netflix?
Release Date: 2019
Continue on for more releases projected for 2019