July 2015 is a month where we are lucky enough to get a few horror (and horror tinged) films coming to cinemas, so we can duck into the air conditioned darkness with some friends, and hopefully get a little bit spooked.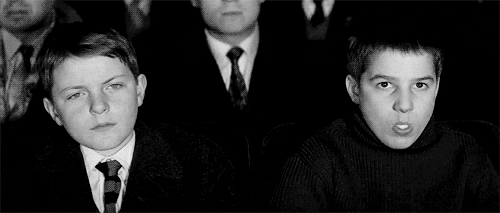 (or put on a suit and punch the kid with the gum….whatever floats your boat)
Plus, this is a month where we see SyFy kick itself back into gear with not one "big" b-horror movie, but two:
July 1:
Terminator Genisys
Hate spelling and love sequels? Well, this July 1st we see the return of the Terminator franchise to the big screen for its fifth installment, which will serve as a retcon to the series.
Arnold Schwarzenegger returns to his most iconic role as the 'Guardian', an aged, reprogrammed T-800 who protects Sarah Conner (Emilia Clarke- Game of Thrones) from the other T-800 that went back in the original Terminator (played by a CGI young Schwarzenegger, with Brett Azar as a body double). The Guardian was sent by a T-1000 from the future to 1973 in order to protect Sarah and prepare her for the coming of SkyNet, which in turn causes a time fracture (as that is not what happened in the first movie) starting a new timeline.
Then John Conner (Jason Clarke – Dawn of the Planet of the Apes) shows up and things get confusing (and awesome?)
[youtube id="rGSxss7gWak" align="center" mode="normal" autoplay="no"]
The thing to ask yourself is: do you want to see a big, bombastic Terminator movie? You essentially already know what you are walking in to if you go to see Genisys, and hey, you can always wait for Paramount to complete the trilogy (they have already green-lit two sequels before Genisys comes out), before the rights to the Terminator franchise return to James Cameron in 2019.
July 10:
The Gallows
One of the most intriguing horror films coming out this month is Travis Cluff (Gold Fools) and Chris Lofing (Kid Hulk)'s upcoming film  The Gallows, which we originally told you about here.
This found footage film revolves around students at a small town high school who, on the 20th anniversary of a tragic accident that killed a boy named Charlie during a school play, decide to remount the production, to discover that they maybe should have just left things alone…
[youtube id="PFTM7m7oIsE&list=PL41zXf2DGBBpPqaKEO8H5dxoSk7mnS8pa" align="center" mode="normal" autoplay="no"]
Produced by Blumhouse (Paranormal Activity, Insidious), The Gallows comes to us with a fairly high 'found footage' horror pedigree, which despite the cast & crews' limited experience, has the makings of what could be a thrilling new horror film (and knowing Blumhouse, franchise).  Plus, anyone who has spent any amount of time in the theatre (including high school) knows their fair share of ghost stories, so it shall be interesting to see what The Gallows achieves within such fertile storytelling ground.
July 22:
Sharknado 3: Oh Hell No!
That is right folks, it is time for the SyFy channels' Sharknado-week once again, which means the release of the third installment in their ridiculous (and occasionally quite fun) b-movie series, which we originally warned told you about here :
[youtube id="HIhH4nSK-tY" align="center" mode="normal" autoplay="no"]
Ian Ziering, Tara Reid and Cassie Scerbo reprise their roles from previous installments, and rest assured, the silly cameos are back including Kathy Lee Gifford, Grant Imahara Lou Ferrigno and President Mark Cuban and Vice President Ann Coulter (please do not vote for this ticket, American readers), and this time, the sharknadoes are all over the "Feast Coast", including Washington D.C.
It is more Sharknado; if you are not into schlocky, satirical b-monster movies, then clearly this is not for you, but it is probably going to be a ridiculous, silly, and entertaining couple of summer hours for the rest of us.
And if that is not enough Sharknado for you, then perhaps you should look into the one off comic book, Archie Vs. Sharknado: the story of when sharknadoes hit Riverdale, penned by series director Anthony C. Ferrante.
July 24:
The Vatican Tapes
If b-horror is not your thing,  well then perhaps this upcoming supernatural horror film from director Mark Neveldine (Crank, Gamer) is right up your alley.  Starring Kathleen Robertson (Beverly Hills 90210), Djimon Hounsou (Gladiator) and Michael Peña (Fury), Vatican Tapes follows the story of a priest and two Vatican exorcists as they do battle with a demonic force over a young woman's soul.
[youtube id="Xg8Ef9EAqGM" align="center" mode="normal" autoplay="no"]
Originally slated for a May release, The Vatican Tapes was pushed into July, which is a good thing, as it now provides a film for horror lovers to see at the end of this month if they are not interested in B-movies.  We here at iHorror are also interested to see what a very good cast, and a director who built his name on entertaining, high-energy films, can do within the already quite prolific exorcism/exorcist genre.
June 25:
Lavalantula
If you are into b-horror movies however, SyFy has you covered with their next crazy monster picture in Lavalantula. 
This film is exactly what it sounds like: multiple volcanoes pop up around Los Angeles and out come giant tarantulas that breathe lava, who start to wreck havoc on the city.  Now, if you will permit me, I had to take the rest of the description of Lavalantula directly from the press release:
With the City of Angels on the verge of incineration, only a washed up '90s action hero actor, played by Steve Guttenberg (Police Academy, Diner) – joined by Police Academy alumni Leslie Easterbrook (Police Academy) and Michael Winslow (Police Academy: The Series) — stand in the way of this monstrous swarm of bloodthirsty creatures who burn their victims alive.
Exactly.
Now unfortunately, there does not seem to be a trailer available as of yet, which is a bit worrying (in so far as they may be pushing back the release day) but rest assured we will keep you posted on all the lava-breathing tarantula news as it comes available.
There you have it horror fans, a little bit of something for everyone in July 2015!
Happy Horror, Happy Canada Day (today) and Happy Independence Day (soon)!