If you haven't seen Split yet, you may want to do so before reading this article. But if that applies to you, I need to ask: Why haven't you?
One of my favorite parts of M. Night Shyamalan's comeback film was the ending, in which we see Bruce Willis' character from Unbreakable speaking about the villain from the film, who was played by none other than Samuel L. Jackson. To say I was excited was an understatement. I had just witnessed an amazing new villain, played by James McAvoy, and the prospect of a crossover film featuring an interconnected world of Shyamalan villains seemed like a very real possibility.
It's not just a possibility anymore, though. It's definitely happening.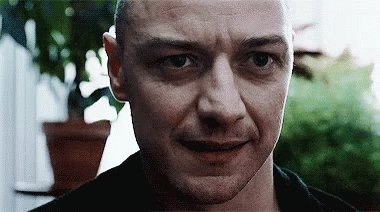 Come January 19th, 2019, Glass will be released. This will be the third film in a trilogy started by 2000's Unbreakable, in which the two films (Split and the aforementioned films) will collide. The news comes directly from the writer and directors mouth – er, fingers, via Twitter today. At least, I don't think he uses his mouth for Twitter…
Here are the tweets.
My new film is the sequel to #Unbreakable AND #Split. It was always my dream to have both films collide in this third film.

— M. Night Shyamalan (@MNightShyamalan) April 26, 2017
Universal Pictures will release #Glass on January 18, 2019 all over the world. How's that for not keeping a secret!

— M. Night Shyamalan (@MNightShyamalan) April 26, 2017
Shyamalan also added that all the key players will return for Glass. Bruce Willis, Samuel L. Jackson, James McAvoy, and Anya Taylor Joy. Now, how's that for a cast!?
Glass will come to fruition with the help of both Universal pictures and Jason Blum, head of Blumhouse, who produced Split.
Variety gave some intriguing information about the plot in an article earlier today:
"Glass" will follow the conclusion of "Split" with Dunn pursuing McAvoy's The Beast in "a series of escalating encounters, while the shadowy presence of Price emerges as an orchestrator who holds secrets critical to both men."
I'm going to be honest – I am not too worried about how this film is going to be. Admittedly, Shyamalan has had some serious clunkers throughout his career, but in recent times he's had a frenetic pace of consistently knocking out of the park. The Visit was more fun than it had any right to be, and Split was just on another level.
Only one question remains.
How am I supposed to wait almost two years for this film!?