A lost trailer for Son of Frankenstein has finally been found. Fans of Universal Horror, rejoice!
If you've gathered anything about me by this point, I hope it's that I'm obsessed with the Universal Monsters. Most importantly, I'm obsessed with Boris Karloff and his portrayal of Frankenstein. I've always held the belief that the third film in the series, Son of Frankenstein, is the unsung hero of the Frankenstein films.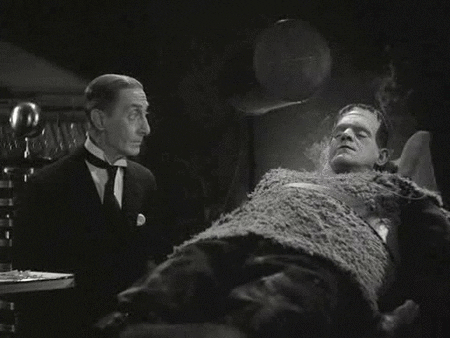 I'm not saying that it's better than Bride of Frankenstein – but I am saying that it's pretty damn good, and it's often overlooked. How could it not be? The third and final film featuring Karloff as the monster is just hidden behind the iconic shadow of Elsa Lanchester. And of course, Colin Clive's shouts of "It's alive!" from the first film are loud enough to bury the third entry, even after almost a century.
The point is, Son of Frankenstein is an excellent film and it's a shame that it's been so underrepresented for so many years. But if I have anything to say about it, it won't be for much longer. At the very least, we have a new trailer for the film that's been unearthed and will hopefully be able to reignite interest in the film.
IndieWire has reported that a trailer for the 1939 film has been rediscovered. The print was created on Nitrate, a print that fell out of use early on due to how flammable the material is. The trailer features deleted and alternate scenes from the movie – so, yeah. This is a treat. Feast your eyes below.
Now that you've seen the trailer, please, PLEASE do yourself a favor and watch the film. Make a whole event out of it – this Halloween, watch all three back to back. You'll be happy you did. Hail Karloff!