Written by Patti Pauley
Alright guys, you know the drill with me here. If you're familiar at all with my iHorror ramblings, then you goddamn know all about my unhealthy obsessions- Unsolved Mysteries and Scary Stories To Tell In The Dark. In fact, my very first article here at iHorror 3 1/2 years ago, was all about the glorious Alvin Schwartz trilogy of terror but erm, don't go looking now. It's like that picture one of your jerk-off friends takes of you when you're not looking and posts it on social media. Everyone says it looks fine, but you damn well know what a hot mess it is.
Anyway, moving on, you can imagine my own personal excitement when I discovered on Thursday that Harper Collins was re-releasing the original kid-friendly trilogy of terror paperback books through their website, with the original horrifying Stephen Gammell illustrations!
This pleases me for the new generation of readers.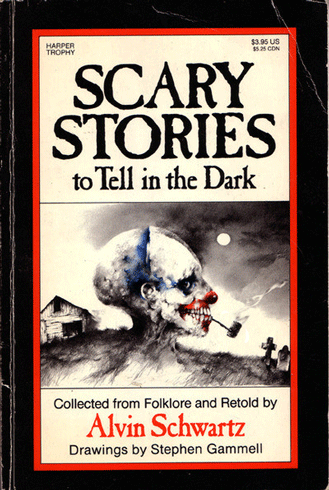 Yessir, the original book released in 1981 with two follow-ups in in'84 and '91 were a sought after treasure at your local Scholastic school book-fairs. The spooky tales contained within were lifted and then tweaked from urban legends and folklore from around the world and while indeed the stories themselves are fantastic on their own, the menacing illustrations from Gammell are what locked our eyes on the book in the first place. Which would be why a backlash of sorts against the re-release for the 30th anniversary occurred when Gammell's twisted nightmare sketches were dropped and replaced with the artwork of Brett Hellquist ("A Series of Unfortunate Events").
Well, our cries of "FOR SHAME!" have been heard and Harper Collins has released a beautiful new boxed set with all three books restored back to their wonderful, and terrifying glory. Also, if your order directly from the website, there's a 20% off promo code for signing up for emails and their newsletter! Fortunately enough for me, I still have mine from my third-grade school book fair.
Take a look behind the scenes of the upcoming 2021 horror movie The Conjuring 3