Alien is a cultural landmark for horror and sci-fi. It showed us a version of space travel that was gritty, grimy, and blue-collar. For once, a spaceship wasn't all shiny, white and chrome. We followed a group who were horribly under-prepared for the threat they encountered. There was no big bad security or military officer there to lead the charge. And we were introduced to the character of Ripley, one of the most badass bitches to grace the silver screen.
To celebrate Ellen Ripley and National Alien Day, let's review some of the reasons why she was such a boss-ass bitch.
Ripley Won't Take Your Bullshit
She's got pride, she's got power, she's a badass mother who won't take no crap off of nobody. Ripley calls everyone on their bullshit and their ego and it's just the best. She calls out Ash when he overrules her order to keep Kane in quarantine and confronted him about Special Order 937. She calls out Lieutenant Gorman on his bullshit decisions. She doesn't hesitate to point the finger at Burke when he locked Ripley and Newt in a room with two live facehuggers. She halts Hudson mid-breakdown to remind him that cooler heads must prevail if they hope to survive. The list goes on, because really, Ripley ain't got time for your shit.
It's a great example of how the character isn't some shrinking violet. She's not afraid of confrontation and she'll do whatever it takes – and sass the hell out of whoever it takes – to make sure her voice is heard.
Zero shit taken, and zero fucks given.
She's Not Some Sexualized Murder Gymnast
Before Ripley was a superpowered Xeno-clone in Alien: Resurrection, she was just a warrant officer, stuck on the wrong mission at the wrong time. She's not a back-flipping, high-kicking hyper-female killing machine with perfect makeup. She's brash, strong-willed, and deeply human.
Ripley was originally written as a male character. Brilliantly, they didn't try to make the character more feminine once Sigourney Weaver was cast. Ripley is not a damsel in distress, defined by the men around her or her relationship to them. She's defined by her strategic intelligence, level head, and survival instincts. Ripley defies gender roles and is inarguably one of the most significant female protagonists of film history.
She's Maternal As Fuck
After learning of the death of her unintentionally estranged daughter, Ripley is devastated. All she wanted was to return home safely for her daughter's eleventh birthday. When she finds Newt, her first instinct is to care for her. She has a small idea of what Newt has gone through and understands how much that trauma would affect a child. Ripley is committed to protecting her – no matter what.
Enter one of the best lines of all time; "Get away from her you bitch!".
Ripley is driven by her desire to protect. I mean, she's even protective of Jonesy the cat in a time where most (cold-hearted) civilians would say "you're on your own" and leave the furry friend behind. She shows that you can be a strong female character and still have a softer touch.
She's Thorough as Hell
Ripley does not fuck about when it comes to killing a damn Xenomorph. In Alien, she shoves it out the airlock, shoots it with a harpoon gun, and blasts it in the engine. A totally necessary triple-tap overkill.
In Alien 3, Ripley requests a full autopsy – which she oversees – and burns the bodies of Hicks and Newt just to be certain that they would have no unfortunate surprises. She's also the only one who insists on following quarantine protocol when Kane comes back to the Nostromo with an unknown alien entity firmly attached to his damn face. Sometimes you need to make the hard, unpopular decisions, and our girl will not hesitate.
She Was Thrust Into the Hero Role and Totally Owns it
Ripley is only third in command of the Nostromo but she attempts to take charge of the situation, trying to calm the other crew members when things start to go to shit. When Lieutenant Gorman ignores her pleas for action, she takes over and rushes in to save the surviving members of the platoon. And even though she has no military background, Corporal Hicks turns to her for advice, appreciating her input and often giving her final say when decisions are made. She may not be a dominant force, but she's tough, ready, and capable. From Warrant Officer to Our Lady of Survival, Ripley defies expectations and comes out of her PTSD-inducing experience with a fresh attitude and a license to kill.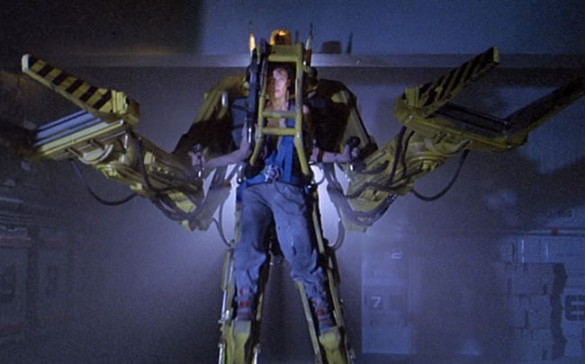 Ultimately, in her humanity, Ripley performs one final heroic act. When she learns that there's a Xenomorph Queen growing inside her, she sacrifices herself for the sake of mankind, killing the Queen and stopping the Weyland-Yutani Corporation's surely sinister plans.
There are many reasons to love Ripley. What are yours? Share with us in the comments!
For iHorror fans - Limited time! Download the Robinhood app and get a FREE stock in your new account. Click below ! - Anthony iHorror CEO