Written by Patti Pauley
Holy Inglorious Bastards. Breaking news coming in tonight as reports are confirming a theatrical Charles Manson movie is coming our way as early as late next year. And there's a truly modern day iconic director behind it all ladies and gentlemen: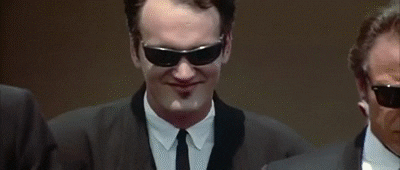 As a huge fan of Tarantino's body of work, I couldn't be more thrilled to hear the news that came exclusively from THR as the Hollywood news website states the director is calling in some A-List actors to get on board for his "unique" take on the now infamously horrific events of the Manson Family Murders that took place back in the Summer of 1969. Sources of the website claim that huge names such as Brad Pitt, who already has an Inglorious history with the witty director, and Jennifer Lawrence have already been approached for the unnamed project.
The upcoming Manson Murders movie will be both written and directed by Tarantino with Harvey and Bob Weinstein on board to produce. Plot details are under wraps for the most part, although sources are stating one of the stories centers on Sharon Tate, the actress, and wife of Rosemary's Baby director Roman Polanski who was murdered by Manson's followers.
One of the stories? Am I sensing a Pulp Fiction vibe from that statement?
As of now, if all stays on track, the plan is to start shooting the film in early 2018 in the hopes of having the movie ready by 2018's Labor Day weekend.
What are your thoughts on Quentin Tarantino taking on one of the most horrifying true crime tales in American history? Drop a comment below!