In case you missed the ruckus, there is a petition floating around the internet that proposes that we move Halloween from its sacred day of October 31st to the last Saturday in October.
This is a weirdly safe (and incredibly dull) way to treat scheduling concerns for the best and boldest holiday of the year (which has a legitimate reason for being on the 31st). So, here's my proposal: why not make Halloween a federal holiday?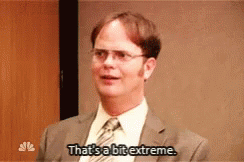 Well, yes. But stay with me here, folks.
If we were to grant Halloween the blessed federal holiday status that it deserves, it would mean that schools and most businesses would be closed, so we could – in theory – extend trick or treating hours for those concerned about the dangers of nighttime trick or treating.
The date-change petition cites statistics (sources unconfirmed) of the 3,800 Halloween-related injuries each year. 82% of parents don't use high visibility aids on costumes! 63% of children don't carry a flashlight! We need to think of the children!
But if you're less concerned about trick or treating safety and more worried about that dreaded "morning after" that often follows a Halloween party, this could give the option to schedule your party for October 30th – aka Devil's Night. Which… come on. That's perfect.
Additionally, because calendars have been sabotaged by math (365 days a year does not divide evenly into 52 weeks with 7 days each), this rotating federal holiday would actually allow for the occasional spooktacular three-day weekend.
The general practice for a federal holiday that falls on a weekend is to schedule the "day off" on the following Monday. And if the 31st falls on a Friday, well, you've got a  fantastic weekend ahead of you.
Of course, there is more to the commercial celebration of Halloween than the traditions of reckless costume parties and accosting your neighbors for candy. A full day off would give more time to carve pumpkins, pick apples, get lost in corn mazes, marathon scary movies, or whip up a full festive meal à la Christine McConnell. Celebrate however you want, you've got the day!
Now, before you come at me with the ways that federal holidays affect the economy, know that I don't know a dang thing about economics so you're wasting your time. Also, making Halloween a federal holiday would probably help with its legitimacy. That, in turn, could possibly open up more possibilities for revenue (I mean, have you seen Christmas?).
Horror as a genre is growing in attraction – and it's a major source of sales for movie tickets, DVD/Bluray, vinyl records, conventions, clothing, home decor, collectibles, and so much more. Pop-ups like Spirit Halloween are already well aware of how lucrative Halloween can be as a holiday.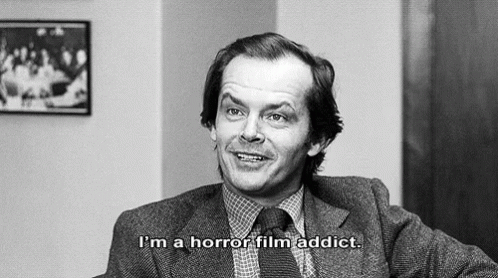 So, before you hop on the "let's move this long established holiday to a different date" train, consider this a possible alternative.
You're welcome, America.
Edit: Just to be clear, no, I'm not serious. This just came as a natural response to the truly unnecessary original petition.
Happy Halloween, everyone!