Written by Patti Pauley
Clearly one of the most highly anticipated movies of the year, IT still has a little over a month before it makes its long-awaited debut on the big screen, along with already laid plans for the second installment of the adult Loser's Club returning back to Derry to face their fears one more time. However, the renowned Mama and IT director Andy Muschietti and sibling producer Barbara are taking their fandom for the Master of Horror and Suspense author to the next level and are anxious to get ahold of another beloved Stephen King masterpiece for their next film project- a Pet Sematary remake!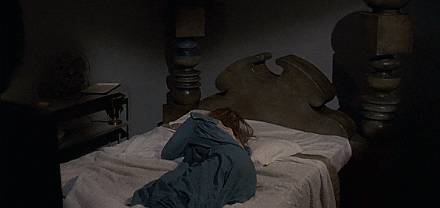 Hot off the news that the home that inspired King to write the novel that taught us to double check both ways when crossing a road, has been recently listed for sale, Andy Muschietti has reportedly opened up to the Toronto Sun about hopefully getting to remake the 1989 cult classic that catapulted female director Mary Lambert into directorial stardom.
"We're huge fans of Pet Sematary. If we can get our hands on that and do the Pet Sematary we want to do, that will be something. One day, maybe."
The Muschietti siblings currently own the rights to King's sci-fi horror short The Jaunt. First published in 1981 in the Twilight Zone Magazine and then making its way into King's 1985 "Skeleton Crew" collection, it was reported back in 2015 Muschietti was greenlit to make the creepy futuristic tale into a full-fledged feature. But, we haven't really heard any updates on that project since. If perhaps, the Muschiettis' get their way, The Jaunt may have to wait a little longer to make way for the path to Pet Sematary. Just make sure the grounds are nice and sour over there.