He's got the body and the brains. The original, Freddy Krueger is proving that he is still the man behind the nightmare.
While at the Summer Television Critics Association press tour for Eli Roth's upcoming AMC docu-series History of Horror, Robert Englund revealed an awesome idea for the direction of possible future A Nightmare On Elm Street films.
"If I had an Eli Roth budget I would have cast different actors to play Freddy for every potential victim," Englund told the room full of journalists. "Because he is only alive in the imagination of his future victim. They would talk about it at a slumber party or in a locker room at school, or on the bus going home. All we know about this Fred Krueger is he wears a hat, wears a red and green striped sweater and has a clawed hand. That's the specifics."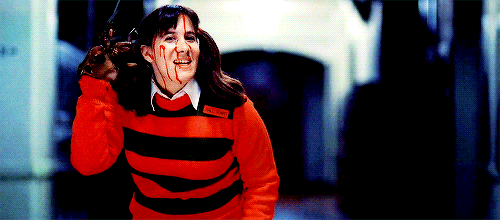 Englund went on to describe how each iteration of Krueger would be specific to the individual unlucky enough to be having the nightmare.
"It could be an old tattered baseball cap for another Freddy. He could be tall, he could be short, he could be overweight, he could be muscular. Every one of the victims could have a different Freddy they imagined. And you could haunt them with that Freddy."
I was already on board with the idea of Krueger having multiple faces, but the end of Englund's pitch makes the whole thing even more fantastic.
"And then at the end, it would be the ultimate victim and we see Freddy peel [his face] open and maybe it's yours truly revealed… and it's the essence of Freddy."
That's right, Englund who has been pretty set in his ways of not returning to the character, revealed that he could possibly be down to dawn the sweater and fedora combo once again.
What do you think Nightmare fans? Is this reboot idea what your dreams are made of? Let us know in the comments below.
New Pre-Orders Available! Click below: