A provocative new Suspiria photo has just been posted from the official Twitter account of the movie, and as usual, it brings an aura of mystery and dread.
Exactly what we are hoping to get from something Suspiria related.
The image shows an eerie group of dancers presumably doing what the caption asks of the viewer – to give your soul to the dance. You can see it below.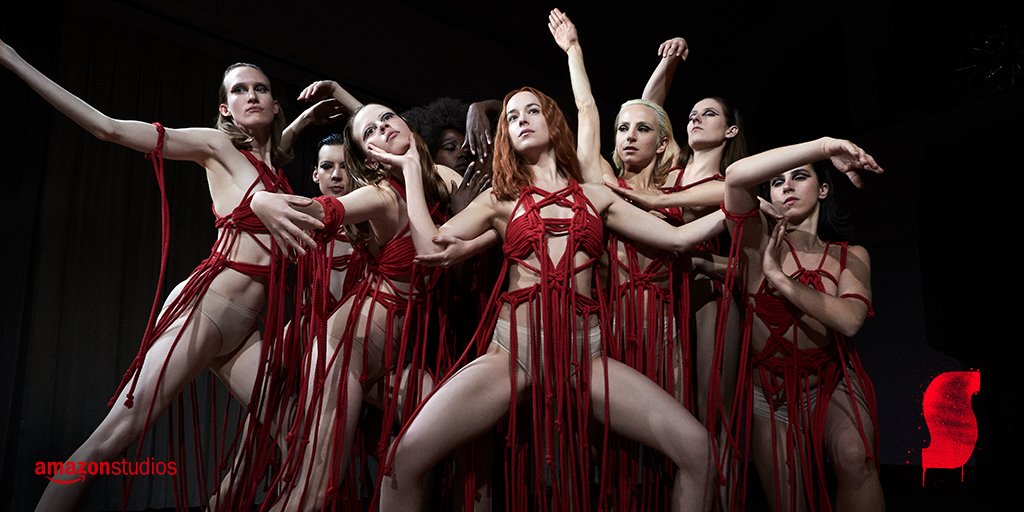 The remake, starring Dakota Johnson, Tilda Swinton, and Chloe Grace Moretz. It also features Jessica Harper who starred in the original 1977 film. However, she will be playing a completely different role.
The film is coming up much quicker than one might expect and will be revealed to the United States on November 2nd in the United States, hot off the heels of another horror movie revitalization, Halloween. Both films are highly anticipated and it will be interesting to see how they are both received by the horror community.
A darkness swirls at the center of a world-renowned dance company, one that will engulf the artistic director, an ambitious young dancer, and a grieving psychotherapist. Some will succumb to the nightmare. Others will finally wake up.
You can view the trailer below. For more information regarding the movie and everything we know so far, follow this link!