There is talk to be a sequel of Killer Klowns From Outer Space 2…The Return of the Killer Klowns: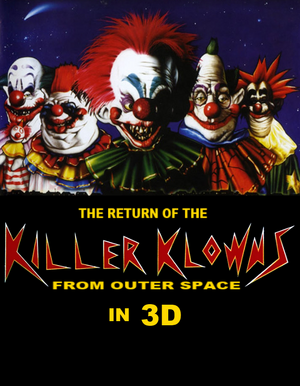 This movie is to be created by the brothers that created the original Killer Klowns, the Chiodo brothers.  They also intend to release this movie in 3D.
The Killer Klowns will be computer generated, not costumes as in the original from 1988.
Horror fans have been greatly anticipating this movie to return to theaters… it looks like our wait is almost over!
This movie is available for purchase here-check it out. A must see!