John Krasinski, who starred in the original, originally wasn't interested in A Quiet Place 2. And now he's writing the film.
His original intention was to have a special experience with his wife Emily Blunt, who also starred in the film, and then leave it at that. He had some ideas, and expressed them, but said:
"… I didn't think it would go anywhere. So, I said to the studio, 'Just go do the movie with somebody else'."
And it snowballed from there.
"They heard some pitches, and I told [producer] Drew [Form] about this little idea … And he told me to think about it a little longer. And then I thought, 'This might really work.' So, I'm currently writing the sequel."
This all comes from an interview with THR.
So although he won't be acting in the film – at least it's highly improbable – John Krasinski is most definitely going to be involved with A Quiet Place 2.
From the same interview, Krasinski also revealed that he has a drawing board in which he fleshed out where the creatures came from. But it's most likely going to stay where it is.
"I have the whole backstory, I know exactly where they're from and what day and where it happened. But I want to only tell it on this board."
Jim Halbert – I mean, John Krasinski – divulges more about where the aliens came from, which you can read in the article at THR.
Though it's looking like it probably won't be explained via the screen just yet, we will find out when A Quiet Place 2 opens on May 15th, 2020.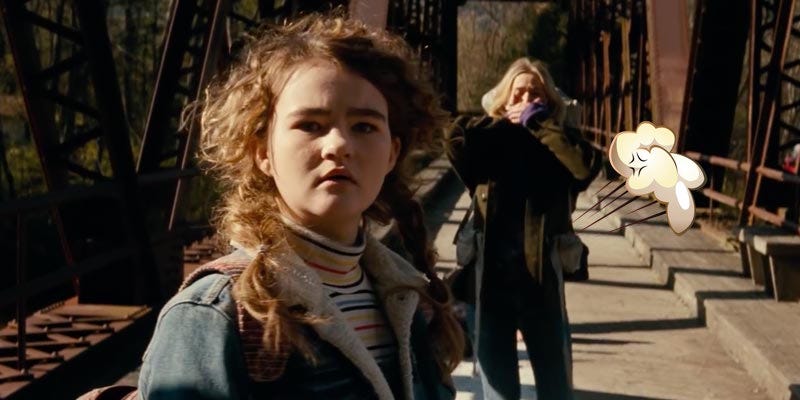 New Pre-Orders Available! Click below: