Just a few days after Thanksgiving; on November 29, Hollywood producer Jason Blum took to social media and announced that he tested positive for COVID-19.
Tested positive. It's Coronamania at my house. Symptoms mild so far but will keep ya'll posted.

— Jason Blum (@jason_blum) November 30, 2020
Since then he has been giving his fans health updates through Twitter concerning his recovery. He said it was "coronamania" in his house, but his symptoms were mild.
A day later Blum said he was feeling better and was even able to work.
Update from Camp Covid is pretty good this AM. Feeling tired but overall not bad. No temp. Was very happy to see team @blumhouse on zoom this am and get all your great well wishes!

— Jason Blum (@jason_blum) November 30, 2020
Blum's year may have ended up abysmal, but his company has been keeping audiences entertained during the pandemic. In February his production house released The Invisible Man which was a critical and theatrical box office smash.
The next month America shut its movie houses, but not before The Hunt made its brief run then went to Video on Demand shortly thereafter.
Fast forward to a little later in the year and his partnership with Amazon Prime with four scary stories in his Welcome to the Blumhouse series. In October The Craft got a Blumhouse produced sequel and this month the acclaimed body switch slasher Freaky is making a VOD premiere.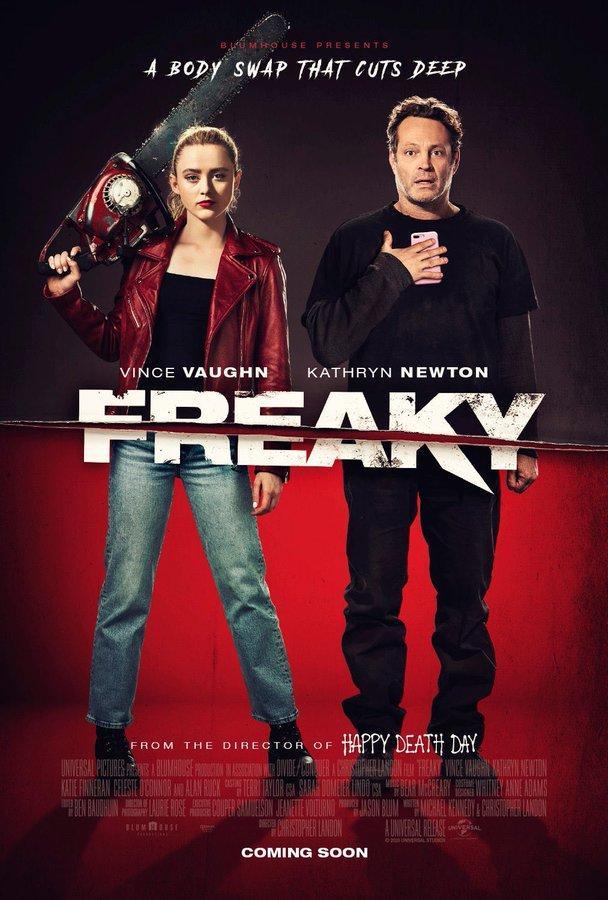 Blum has tried to remain optimistic throughout his illness, but COVID is not making it easy. "I am trying to dominate the disease but for some reason, it's not working," he wrote on Nov. 30.
In his latest update, Blum emphasized the importance of taking safety precautions in order to avoid getting sick.
Feeling better today, folks. The pain in my leg was from lifting our Christmas tree. Pathetic! Don't wind up like me. Don't get covid. Wash hands and distance and mask up. The vaccine will here before ya' know it.

— Jason Blum (@jason_blum) December 2, 2020
Fans have shown their support during his recovery and sent him Twitter's equivalent of get well wishes through tweets.
"What!? Oh no; I had no idea that you had been suffering with Covid. I hope that you have a full and speedy recovery with no lingering side effects," wrote Trixie Doodle.
Wrote another fan: "Get well soon. Take care. You has to be ready to go into production of #HalloweenEnds."
Next year is already proving to be busy one for the producer. With about 24 projects either still in the works or in post, including Halloween Kills, Blumhouse will hit the ground running in 2021.
We at iHorror wish Jason Blum a speedy recovery.
Header image: Jason Blum – Twitter