Everyone knows who Stephen King is at this point. And if you don't, you should probably get acquainted with him immediately. Which is what I'm here for. You may have seen a film based on one of his books, but if you've never read any Stephen King novels, here is a list of 8 to choose from. Many of these are considered his greatest or most iconic – some are also on here just because I think they're the best. Because I have good taste. You do believe me, don't you?
Cujo (1981)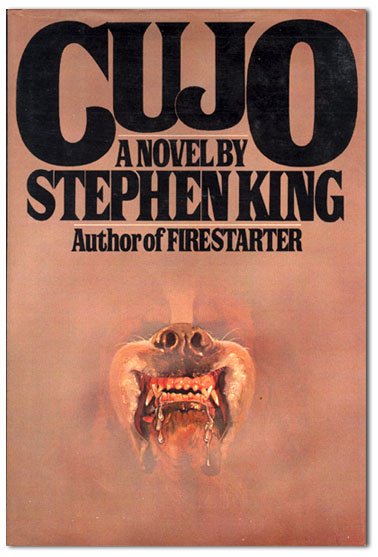 Cujo is almost exactly like Marley and Me, except the dog in this book is evil and wants to kill people. So, it's actually nothing at all like Marley and Me, but come on. I was trying to make a joke. Didn't work, did it? King plays on a very common fear in this early novel of his: the fear of dogs. Especially hungry, scary big dogs.
Carrie (1974)
This is one of the most important Stephen King novels for the sole fact that it was his first and his first big breakthrough. Carrie was a success from the start. Unlike many other of his works, the books is comparatively small. In fact, after reading some of this later stuff, you may consider this more of a short story! If you're interested in getting acquainted with his novels but aren't ready to read a book that's over a thousand pages yet, this is a suitable alternative. Bloody. Sad. Scary.
Pet Sematary (1983)
Another book that plays on a common fear – this time, as King puts it, it's the fear of "what if?" In the introduction to the novel, Stephen King describes a time in which his two-year old son was running straight for the road while a truck sped by. Thankfully, he caught his child. But what if he didn't? The thought was so disturbing to the author that he almost thought he had gone too far and that he shouldn't publish the book. Thankfully, he did publish it, and it continues to scare the living Hell out of readers to this day.
The Stand (1978)
King originally envisioned this gigantic story of his to be his version of The Lord of the Rings but in a modern setting…so that should tell you something about the length of it. It's a post-apocalyptic story where 99.4% of the human population is wiped out by a strain of influenza, and that alone is terrifying.
The Gunslinger (1982)
The entire Dark Tower series is highly recommended, so by all means, read them all. Start with the first one, though. The Gunslinger introduces you to the series' main protagonist, Roland Deschain. A film adaption is finally coming, so read this before it's out!
It (1986)
Pennywise is best known as looking like Tim Curry's portrayal of a scary clown, but in the book, that's more of a rare occurrence. The character of It here is a shapeshifting demon capable of taking on the shape of your deepest, darkest fears. So, technically, if you're afraid of Pickles, there is a good chance that he could appear as a pimply green thing. That does actually sound kind of scary, to be honest.
The Shining (1977)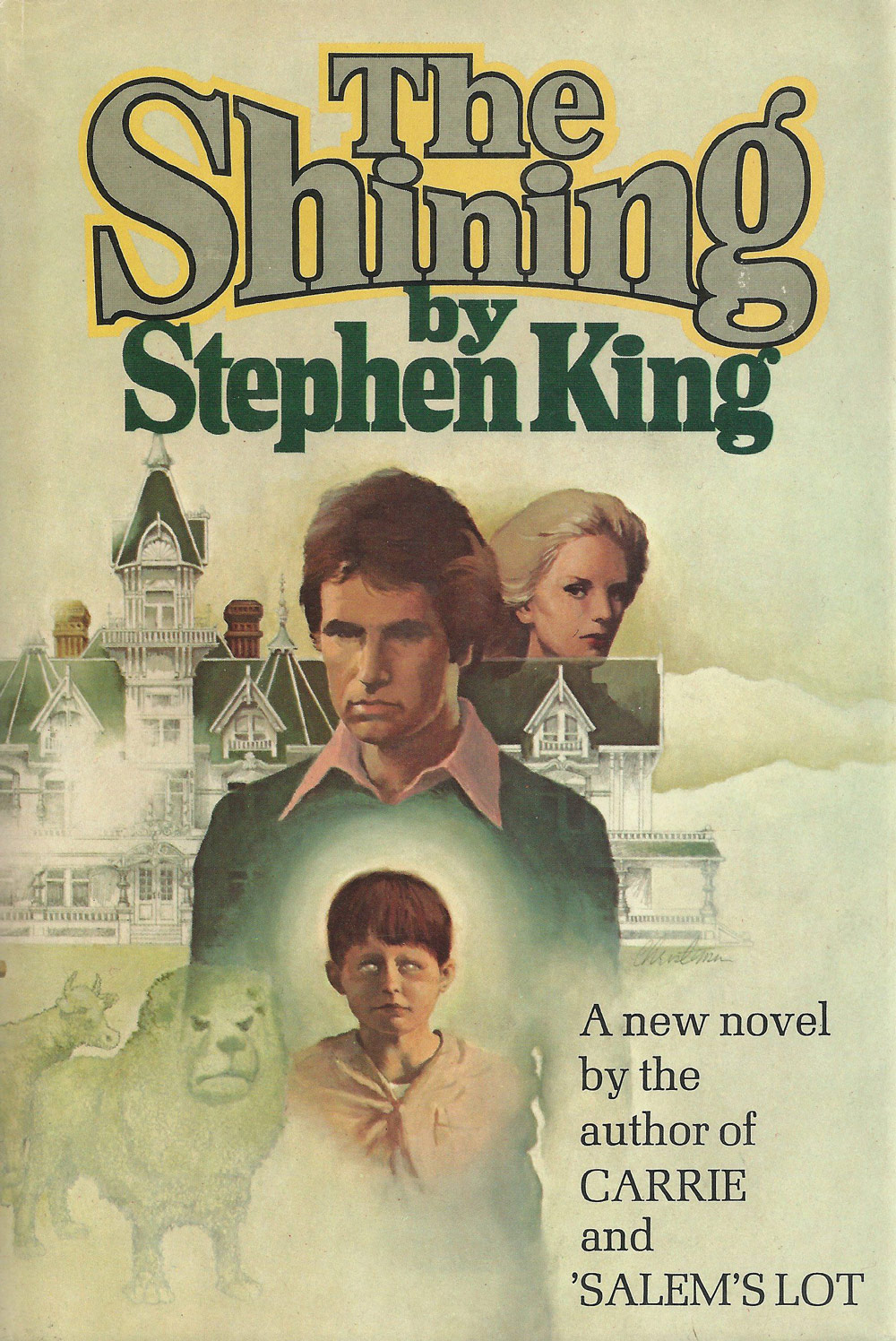 Isolation. Insanity. Snow. While King was already an up and coming author, with the release of The Shining in 1977, King was propelled straight to the top. Based on King's own experience and struggles with alcohol, the book centers around the Torrence family. Jack, the father, is a writer and an alcoholic who accepts a job of taking care of the Overlook Hotel in Colorado during the off-season. The hotel is big. Really big. Once there, it is discovered that his son Danny possess what is known as "The Shining" – a psychic ability. And then there's his wife, Wendy, who in the film version is more or less just stuck in the middle of everything to scream and cry. Due to this, King has been outspoken about his distaste for the film. Regardless, both the film and novel are considered some of the best in their league. Read it.
'Salem's Lot (1975)
King at his creepiest. Hands down. The author himself considers it his favorite as well – or at least, this is what he said in 1983. In it, a writer from Maine (sounds familiar) returns to the small town in which he grew up in, Jerusalem's Lot, only to find that there are vampires running amok. There's something terrifying about a sleepy town being taken over by the undead. And I should know; my neighbor is Nosferatu.