Coronavirus did horror fans dirty as far as movies go; we were anticipating so many good ones in 2020. Hopefully, the backlog of releases will get delivered on the big screen in 2021.
Starting out strong, 2020 gave us The Invisible Man and The Hunt. By the end of March, the future looked bleak as big-event movies were pushed further and further out by the day. It didn't help that theaters had to close and productions had to stop due to the quarantine. Optimistic studios thought the whole thing would be over by the end of fall. They were wrong.
If 2020 has taught us anything about release dates it's that they can change on a dime. Knowing that, going into 2021 will probably lessen your disappointment if it turns out cinematic history repeats itself. Never the less here are some horror movies scheduled to drop in 2021, giving people hope and something to look forward to after a particularly hard year.
We have included a "Whatever happened to…?" section at the end for titles that have either been rumored to be in production or have been in production for a while but have yet to have a release date.
Antlers
Anticipated release date: February 19, 2021
This Guillermo del Toro produced film has everyone talking, and after you watch the trailer you'll see why. In this moody chiller a teacher (Keri Russel) and her sheriff brother (Jesse Plemons) aren't sure what they are up against as people start showing up shorn apart; apparently victims of some sort of animal. A child (Jeremy T. Thomas) holds the key to the mystery, but how involved is he? And how are antlers connected? Directed by: Scott Cooper.
Paranormal Activity 7
Anticipated release date: March 4, 2021
Surprisingly we aren't sick of this franchise. Despite what some might think about the series its fans are loyal; whichever chapter you rank at the bottom is certainly someone else's personal favorite—except for Ghost Dimension–everyone agrees that was bad. 
There are really no details about the plot of this one, but seven is supposed to be a lucky number so let's keep out fingers crossed.
Morbius
Anticipated release date: March 19, 2021
Jared Leto joins the ever-expanding Marvel Universe in this cross-genre blockbuster. In it, he plays the titular character who wants to save others from certain death resulting from a rare blood disorder of which he also suffers. But his cure may be more deadly than the disease itself.
 Last Night in Soho
Anticipated release date: April 23, 2021
A young girl, passionate about fashion design, is mysteriously able to enter the 1960s where she encounters her idol, a dazzling wannabe singer. But 1960s London is not what it seems, and time seems to fall apart with shady consequences. (Source: IMDb)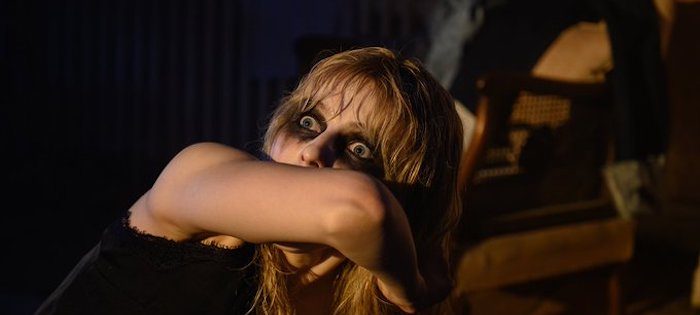 Godzilla Vs. King Kong
Anticipated release date: April 21, 2021 – Concurrent theatrical release as well as HBO Max
Methinks whichever part of the world these two go at it in will require years of rebuilding. I'm sure taxpayers won't mind as two of cinema's biggest legends hash it out in a nostalgia-inducing monstrous battle royale.
A Quiet Place II
Anticipated release date: April 23, 2021
It's been said that the original A Quiet Place was ironically one of the most resounding theater experiences of 2018. The usual peripheral house bullies who decide to open their cell phones in the dark or talk incessantly during the picture were actually well-behaved because A Quiet Place used its silence to propel suspense.
Let's hope that technique gets carried over in this sequel which looks like more of the same, this time with a newborn.
Wrong Turn: The Foundation
Anticipated release date: May 7. 2021
Whether it's a sequel, a reboot, or a remake, we'll have to wait and see ourselves. One thing we do know is that by the looks of the trailer this entry seems more polished than the previous ones. A group of friends find themselves victims to an Appalachian clan of freaks who call themselves the Foundation. Backwoods foot chases, an arsenal of hillbilly weapons, traps, and scared young adults are all a part of this chapter in the gruesome franchise.
Spiral: From the Book of Saw
Anticipated release date: May 21, 2021
What was more surprising than hearing Saw was getting another sequel? How about casting comedian Chris Rock in the lead? Rock plays detective Ezekiel Banks, who with his team of investigators including Samuel L. Jackson and Max Minghella, must track down a familiar serial killer. The mystery takes a turn when we find out Ezekiel may be the intended target all along.
The Conjuring: The Devil Made Me Do It
Anticipated release date: June 4, 2021
Real-life paranormal investigators Ed and Lorraine Warren are back with an even more disturbing case than before.  This time they try to help a young possessed boy but in the process find themselves battling the system in order to prove murder-for-hire contracts can be signed by the devil.
 Saint Maude
Anticipated release date: 2021
The debut feature from Rose Glass follows a devout live-in nurse, Maud, who becomes enraptured with her new patient, the glamorous ex-dancer Amanda. Maud's fixation soon mutates into an obsessive mission to save Amanda's soul. (Source: YouTube).
Ghostbusters: Afterlife
Anticipated release date: June 11, 2021
With the hyper-polarization of the last Ghostbusters film, it seems this one is taking a more traditional route.  A family that moves to a small-town are faced with the paranormal but have some mysterious connections to the original spectral exterminators of the title. A group of kids unravel a growing supernatural puzzle that involves proton packs, ghost traps, and a hidden Ecto-1.
The Forever Purge
Anticipated release date: July 9, 2021.
Last year everything got delayed including this entry into The Purge franchise. There are no real details about this movie except what's teased in the title. Hopefully, we get a worthy chapter into this declining series.
Don't Breathe II
Anticipated release date: August 13, 2021
In what may have been the most surprising bit of horror news, it was announced that a sequel to Don't Breathe was in the works, and after a director change it was actually done filming in October 2020. Sam Raimi has lauded this script, saying "It's only the greatest idea for a sequel I've ever heard. I'm not kidding."
See if he's right as Don't Breathe II is scheduled to exhale in late summer.
Candyman
Anticipated release date: August 27, 2021
One of the greatest cinematic urban legends returns in this reboot-equel. Cabrini Green has been demolished and replaced with condominiums but that doesn't mean the legend of the Candyman was cleared along with the rubble. In fact, a young artist is determined to find out what's so special about this hallowed ground and maybe meet the monstrous myth face-to-face.
Halloween Kills
Anticipated release date: October 15, 2021
There really isn't much to say about
Halloween Kills
other than, behind COVID, the release delay of this movie was the worst news of 2020. To compound it all,
Halloween Ends
was then moved to 2022. I guess the good news is that with all that time to work on both films we should be getting something special.
Escape Room 2
Anticipated release date: 2021
Director Adam Robitel is such a grand visionary. Everything from his directorial debut; The Taking of Deborah Logan, to his Insidious chapter, the man can weave a great story using eye-popping set pieces, bold color palettes, and razor-sharp suspense.
So it was no surprise that Escape Room became such a hit in 2019. Robitel's follow-up will give audiences a chance to once again solve the puzzles before his characters do, all from the safety of (hopefully) their theater seats.
Run Sweetheart Run
Anticipated release date: To be released on Amazon Prime Video
Dating is deadly in this thriller from Shana Feste. Cherie (Ella Balinska) is a mother who takes a dip in the dating pool only to find it contains a killer named Ethan. Cherie must then escape her date who is relentless in his pursuit. This one was a Sundance premiere and will make its way to streaming through Amazon Prime shortly.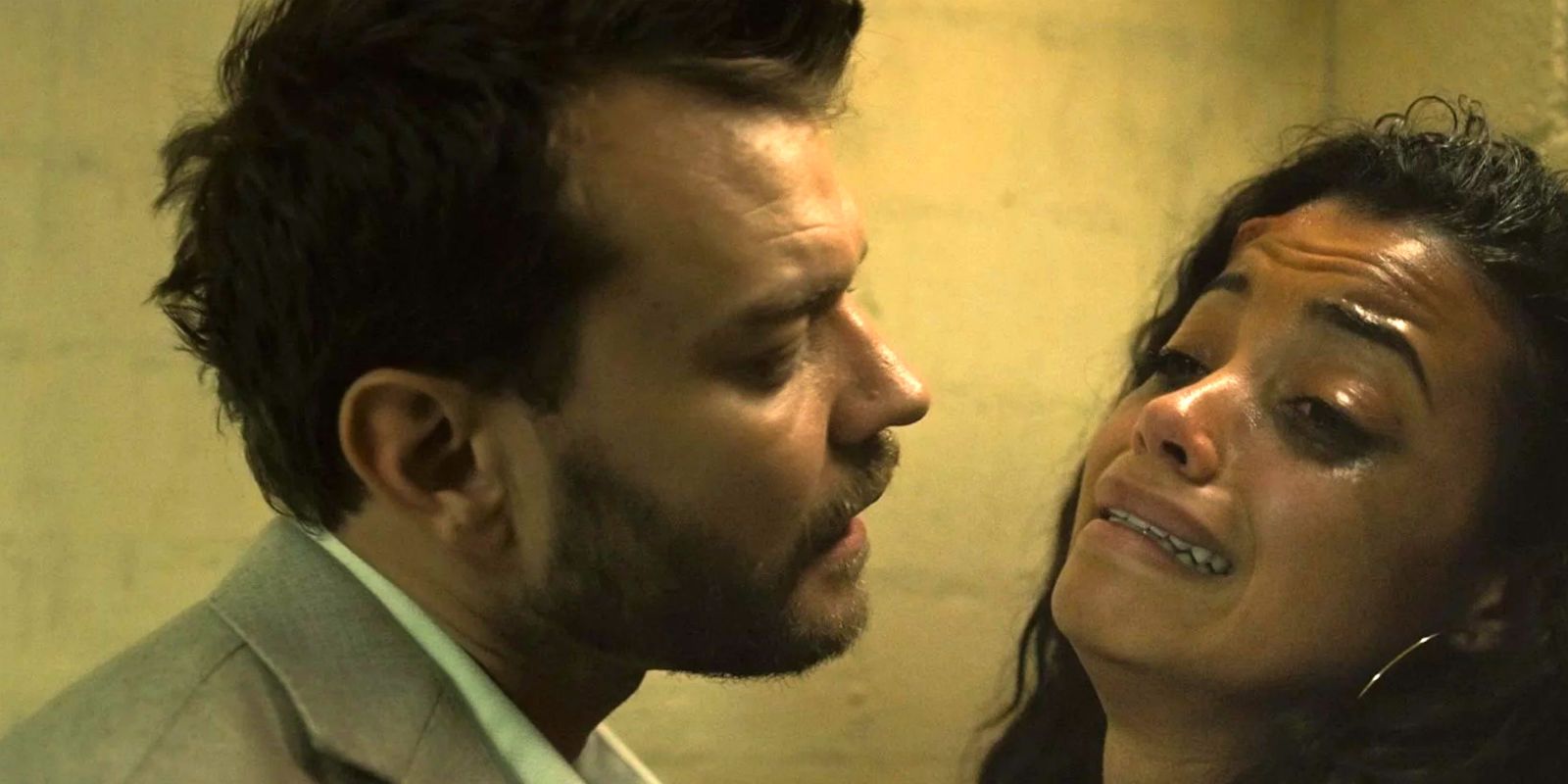 Whatever Happened to…?
An American Werewolf in London (Remake)
For 11 years we've heard this remake has been in the works. Will 2021 be the year we finally get to see this transform to the big screen? Deadline gave us some hope back in 2016 when it was announced that the original's director, John Landis' son Max, would get behind the camera. However, some serious allegations concerning Max's behavior have likely pushed this one into oblivion for now.
Beyond the Green Inferno
Since 2016 we have heard that this sequel is definitely happening. Could 2021 be the year we get some sort of closure or are we just counting our legs before they're hatcheted?
 Firestarter (Remake)
Stephen King has had a glow up decade like no other prolific horror writer since Edgar Allan Poe in the 70s. It seems everyone wants to adapt something of his lately. That includes double-dipping into some things that have already been done.
In 1984 Drew Barrymore portrayed Charlie, the titular heroine with the power to set things ablaze. In 2017 Blumhouse announced it's going to do another adaptation of King's bestseller and it was even revealed late in 2020, well before the pandemic, that Zac Efron was cast as Charlie's father. Then nothing. There aren't even any casting updates in IMDb.
Hopefully, the flames can be fanned and we will finally see this remake become a reality in 2021 or 2022.
Terrifier 2
Here's one that we know exists and has been in production since late 2019. In fact, if you're a fan and follow the film's official Facebook page you know there was some dissension in the ranks with the original makeup effects crew who abandoned the production leaving director Damien Leone to finish the job.
In a recent post he promises the sequel will deliver more than the first one as far as gore, but alas there is no definite release date because it requires more work including the whole distribution matrix.
But here's to hoping 2021 is the year Art the Clown finally gets some more screentime.